Waste Management (WM)
It's not the most glamorous of industries, but waste management is an essential one.
No matter what happens with the economy, municipalities have little choice but to pay companies to get rid of our mountains of garbage, even if those costs increase.
As one of the biggest players in the space, Waste Management remains in an entrenched position.
The shares are up more than 120% over the past five years. And management is projecting 15% revenue growth for the year.
Currently offering a yield of 1.6%, Waste Management's dividend has increased 18 years in a row.
The company has paid out almost US$1 billion in dividends over the last year, and its roughly US$2.5 billion in free cash flow for 2021 means investors shouldn't have to worry about receiving their checks.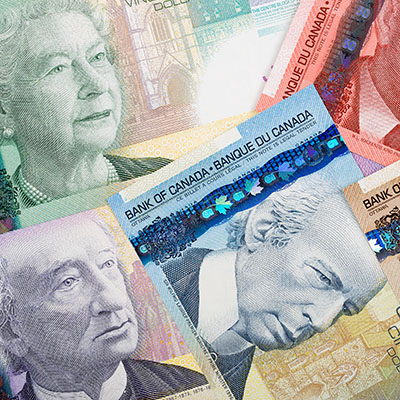 Good credit is important for your financial health, and Borrowell can help you take a turn for the better. Sign up for Borrowell to get your credit score and credit report for free!
Sign up
Caterpillar (CAT)
As a company whose fortunes typically follow that of the larger economy — that'll happen when your equipment is a fixture on building sites the world over — Caterpillar is in an intriguing post-pandemic position.
The company's revenues are feeling the effects of a paralyzed global supply chain, but still-historically low interest rates and President Joe Biden's recently passed US$1.2-trillion infrastructure bill mean there could be an awful lot of building going on in the U.S. in the near future.
Caterpillar's mining and energy businesses also provide exposure to commodities, which tend to do well during times of high inflation.
The company's stock has ridden higher raw material and petroleum prices to an almost 16% increase over the past year.
After announcing an 8% increase in June, Caterpillar's quarterly dividend is currently at US$1.11 per share and offers a yield of 2.0%. The company has increased its annual dividend 27 years straight.
Walmart (WMT)
With grocery stores deemed essential businesses, Walmart was able to keep its more than 1,700 stores in the U.S. open throughout the pandemic.
Not only has the company increased both profits and market share since COVID coughed its way across the planet, but its reputation as a low-cost haven makes Walmart many consumers' go-to retailer when prices are rising.
Walmart has steadily increased its dividends over the past 45 years. Its annual payout is currently US$2.20 per share, translating into a dividend yield of 1.5%.
Walmart currently trades at US$145 per share, slightly off its 52-week highs of US$152 set in August. If that's still too steep, you can get a smaller piece of the company using a popular app that lets you buy fractions of shares with as much money as you are willing to spend.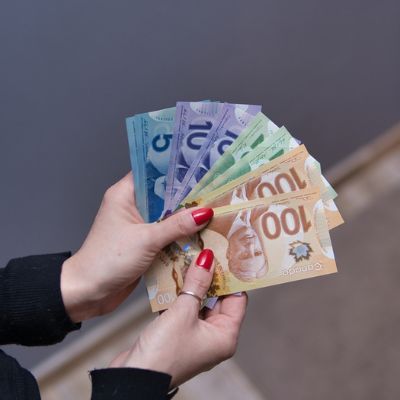 Don't let your portfolio get dragged down by commission fees. Wealthsimple Trade lets you trade for $0 commission, and for a limited time, you can get two free stocks for signing up and funding your account. Will you get Apple stock? How about Air Canada?
Get your free stocks
A look beyond the stock market
At the end of the day, stocks are inherently volatile — even those that provide dividends. And not everyone feels comfortable holding assets that swing wildly every week.
If you want to invest in something that has little correlation with the ups and downs of the stock market, take a look at some unique alternative assets.
Traditionally, investing in fine art has only been anoption for the ultra rich, like Gates.
But with the help of new platforms, these kinds of opportunities are now available to retail investors, too.
Sponsored
You're 5 minutes away from the best mortgage
Searching for your perfect mortgage shouldn't be hard.
Homewise is an online brokerage that will negotiate on your behalf with more than 30 big banks and other lenders, completely free, and it only takes five minutes to apply.
If you're in the market for a new mortgage, or if you're looking to refinance before interest rates rise again, go to Homewise now and answer a few simple questions to get started.