Electronic Arts (EA)
Just like Activision Blizzard, Electronic Arts is deeply entrenched in the video game industry. The company develops games for personal computers, gaming consoles and mobile devices.
Founded in 1982, EA has a portfolio of established franchises, such as Battlefield, The Sims, Need for Speed, and soccer franchise FIFA. In the company's fiscal 2021, it brought in US$5.6 billion of revenue.
And things have continued to improve in 2022. In Q2, ended Sept. 30, 2021, net bookings — the net amount of products and services sold — totaled US$1.85 billion, representing a 103% increase year over year.
EA is also returning cash to investors. It repurchased 2.3 million shares for US$325 million during the September quarter and currently pays a quarterly dividend of 17 cents per share.
EA shares rose about 2.5% Tuesday after the Microsoft-Activision acquisition news, on speculation that the company's large user base could be attractive to big tech who want in on the gaming action.
In the first six months of EA's fiscal 2022, approximately 100 million players across all platforms engaged with its global soccer franchise. The company's mobile game Star Wars: Galaxy of Heroes has surpassed 100 million players life to date.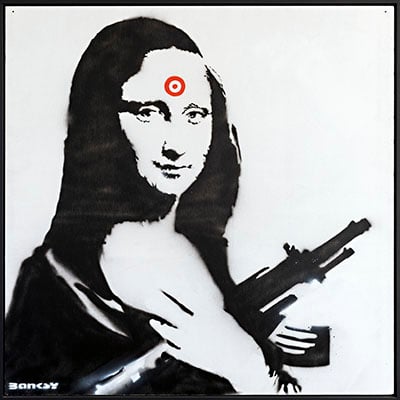 Join Masterworks to invest in works by Banksy, Picasso, Kaws, and more. Use our special link to skip the waitlist and join an exclusive community of art investors.
Skip waitlist
Roblox (RBLX)
Roblox enables users to spend hours playing games in block-based worlds. It also allows creators to get paid through an in-game currency called Robux.
The company went public in March 2021 through a direct listing and closed at US$69.50 on its first day of trading. Shares surged to over US$140 apiece in November, but they weren't able to continue that upward momentum.
At the time of this writing, Roblox stock trades at US$76.22 per share — a pullback of over 45% from its peak.
While the stock had a rollercoaster ride, the company's business was growing rapidly.
In Q3, the platform had 47.3 million average daily active users, up 31% year over year. Revenue rose 102% year over year to US$509.3 million.
Engagement is where Roblox stands out.
"We're very pleased that during the third quarter, people of all ages from across the globe chose to spend over 11 billion hours on Roblox," said CEO David Baszucki in the latest earnings press release.
One of the reasons behind the platform's success is its ability to attract developers. Roblox said that the developer community earned over US$130 million in Q3 and was on track to earn more than US$500 million for the full year.
Roblox is already a big company commanding a market cap of over US$44 billion. But in today's world, there are mega-cap tech giants with enough cash to put Roblox on their shopping list.
Something to hedge that stock trade
Stock markets being as volatile as they are, it's always good to have something to offset those investments. For many wealthy people, one option has been fine art, whose value is known to have very little correlation with stocks.
Those who couldn't afford the large sums involved in buying blue-chip art were always shut out of the market. But now, thanks to a new platform, retail investors can also reap the benefits of investing in artworks.
Sponsored
Fine art as an investment
Stocks can be volatile, cryptos make big swings to either side, and even gold is not immune to the market's ups and downs.
That's why if you are looking for the ultimate hedge, it could be worthwhile to check out a real, but overlooked asset: fine art.
Contemporary artwork has outperformed the S&P 500 by a commanding 174% over the past 25 years, according to the Citi Global Art Market chart.
And it's becoming a popular way to diversify because it's a real physical asset with little correlation to the stock market.
On a scale of -1 to +1, with 0 representing no link at all, Citi found the correlation between contemporary art and the S&P 500 was just 0.12 during the past 25 years.
Earlier this year, Bank of America investment chief Michael Harnett singled out artwork as a sharp way to outperform over the next decade — due largely to the asset's track record as an inflation hedge.
Investing in art by the likes of Banksy and Andy Warhol used to be an option only for the ultrarich. But with a new investing platform, you can invest in iconic artworks just like Jeff Bezos and Bill Gates do.