What is an accelerated death benefit rider? With term life insurance — the much more affordable kind, which doesn't include an investment component — the cash payout is normally only unlocked when you shuffle off this mortal coil.
But an accelerated death benefit rider will allow a terminally ill policyholder to receive some of the money while still alive. For example, you might be eligible to receive up to half the payout if you can show you have 12 months or less to live.
While there's no legal requirement to include a "living benefit," government bodies like the Financial Services Regulatory Authority of Ontario urge life insurance providers to offer them. Accelerated death benefits have become common ever since the AIDS crisis of the 1980s, when a whole community of ill individuals needed funds to help get them through their final days.
Because it's considered a compassionate advance, there's usually no charge to add this rider to a policy when buying term life insurance.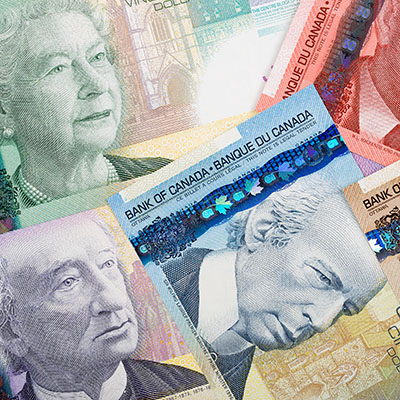 Good credit is important for your financial health, and Borrowell can help you take a turn for the better. Sign up for Borrowell to get your credit score and credit report for free!
Sign up
How do you use it? To claim the living benefit, a policyholder will need to produce a letter from a doctor proving their remaining lifespan falls within the threshold listed in their policy.
On top of that, insurance providers will typically require that the policy has been in place for a minimum number of years or have a set number of years left before it's due to renew or expire, according to the brokerage PolicyAdvisor.
Once you've received the money, you can spend it however you wish — whether that's paying down debt or taking a trip to Bora Bora.
Some common applications include:
Making yourself more comfortable in your final days, including renovating your home.
Creating memories with your family.
Paying for medical costs, including experimental treatments or procedures abroad.
And even if you don't die within the expected timeframe, the insurance company won't come knocking at your door to claw back the funds. That's an outcome everyone's happy with.
What other riders should you know about? The accelerated death benefit is one of several lesser-known riders that can make a huge difference in a difficult time.
Many insurance providers offer long-term care riders, which will advance some of a claimant's death benefit to cover the costs of a long-term care facility when they're unable to continue living independently.
Another important rider offers parents the opportunity to insure their children under their policy. This child term rider provides a limited death benefit to help cover funeral expenses, counseling and other services for grieving families when a child passes away.
A single rider will cover all of the children in a family and can be tacked on at a minimal expense. To receive this coverage, the child won't have to go through medical underwriting, though many insurance companies will ask a few questions to assess their insurability.
It's true that these riders aren't commonly used — partially because not enough people have life insurance in the first place. But when the cost of protection is so small, it's worth taking a few minutes to ensure your family is covered.
Sponsored
You're 5 minutes away from the best mortgage
Searching for your perfect mortgage shouldn't be hard.
Homewise is an online brokerage that will negotiate on your behalf with more than 30 big banks and other lenders, completely free, and it only takes five minutes to apply.
If you're in the market for a new mortgage, or if you're looking to refinance before interest rates rise again, go to Homewise now and answer a few simple questions to get started.