How life insurance works
With life insurance, you get paid a defined sum based on your policy details. The payout can then be used for anything, such as paying off the mortgage, funeral expenses, and your children's future education costs.
Generally speaking, many people will opt for term life insurance. That's where your life insurance policy is valid for a set period. For example, 25 or 30 years. Once that term is up, you'll no longer have a life insurance policy unless you buy a new one. While this may not sound ideal, it can be very practical. Most people assume that their home will be paid off and their children will no longer rely on their income once the term is up.
There are universal/whole life insurance policies available, but they cost much more than term life. These policies are only beneficial in a few specific circumstances, such as estate planning for high net worth individuals.
With personal life insurance, you choose how much the policy is worth. As a general rule, people will get enough insurance to cover their mortgage, outstanding debt, funeral costs and income replacement.
Buyers will also plan for future cash needs, such as post-secondary education costs for their children. The more insurance you need, the higher your monthly premiums will be. That said, getting term insurance when you're younger, such as in your twenties, will cost less than waiting until you're in your thirties.
Keep in mind that your medical history will also affect your insurance premiums. Smokers or anyone with a pre-existing condition should expect to pay more than someone with a clean bill of health.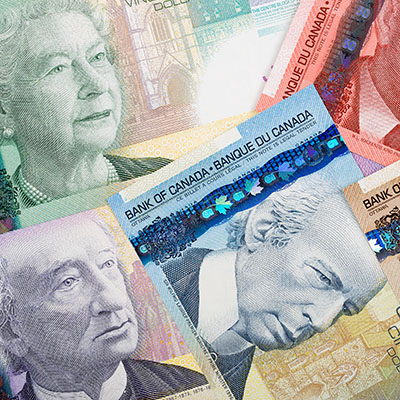 Good credit is important for your financial health, and Borrowell can help you take a turn for the better. Sign up for Borrowell to get your credit score and credit report for free!
Sign up
Flexibility needs to be considered
Your bank will provide your mortgage insurance. Although this may sound convenient, you would need to get a new insurance policy if you ever change banks, since your policy won't transfer over.
Some people might assume they'll never change lenders, but it's common for buyers to shop around for the lowest rates when their mortgage is up for renewal. If you do make a change, getting a new mortgage life insurance will likely cost more since you'll be older.
With term life insurance, your policy isn't affected by who your mortgage is with. In addition, life insurance allows your beneficiary to use the funds paid out for anything they want, not just paying down the mortgage. The amount you're insured for also won't decrease over time.
What mortgage and life insurance don't cover
Some people mistake mortgage life insurance with mortgage default insurance, which is required if you have a down payment of less than 20%. With mortgage default insurance, sometimes referred to as CMHC insurance, your lender is protected if you default on your payments. There would be no payment to you if you were to pass away.
Both mortgage and personal life insurance don't cover you for critical illnesses, such as a heart attack or a cancer diagnosis. They also don't provide you with any payments if you become disabled. That said, you can often purchase policies to cover these scenarios at the same time when getting mortgage or life insurance.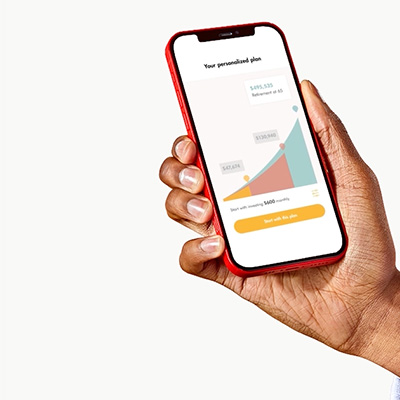 Get a $25 bonus when you open and fund your first Wealthsimple Investment account* (min. $500 initial deposit). Trade and Cash accounts are not eligible. Sign up now to take advantage of this special offer.
Get started
The cost of mortgage and life insurance
According to PolicyMe, an online life insurance provider, the average $500,000 20-year term life insurance policy for a 30-year-old is $30.39. If you were the same age and opted to get a mortgage life insurance policy for the same amount, you'd be paying about $50 a month.
Since term life insurance is cheaper and more flexible, it'll make more sense in most scenarios.
Sponsored
You're 5 minutes away from the best mortgage
Searching for your perfect mortgage shouldn't be hard.
Homewise is an online brokerage that will negotiate on your behalf with more than 30 big banks and other lenders, completely free, and it only takes five minutes to apply.
If you're in the market for a new mortgage, or if you're looking to refinance before interest rates rise again, go to Homewise now and answer a few simple questions to get started.