What's the purpose?
No type of credit card is inherently good or bad. The card either fits or doesn't fit your situation, which can be determined only by you.
For example, a secured credit card — which requires a security deposit — is pointless for someone with a high credit score, but it can be a godsend for someone trying to re-establish credit.
What will you use the card for? Will you be taking cash advances? Will you use the card to cover your routine bills, then pay off the balance every month? Will you keep it for expensive emergencies and pay it off over time?
You may be tempted by a huge bonus of airline miles or rewards points if you reach a certain spending limit quickly on the new card. But you have to weigh whether you'll be able to pay off the balance quickly, without accruing interest charges.
A card's various terms will help you decide whether it fits your spending habits. Your goal should be to find the card that offers the most benefit at the lowest cost.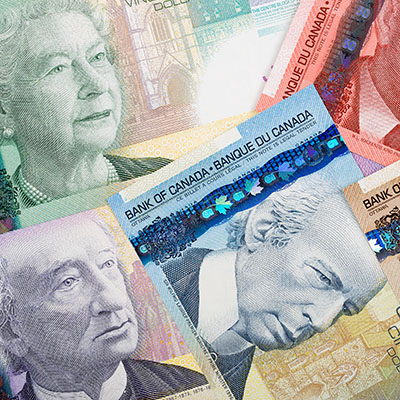 Good credit is important for your financial health, and Borrowell can help you take a turn for the better. Sign up for Borrowell to get your credit score and credit report for free!
Sign up
Understand the terms
To determine how much the card will cost, you need to look at these four important terms: APR; cash advance APR; grace period; and annual fee.
The APR is essentially the interest rate. Most cards charge no interest if you pay off the balance each month by the due date. A lower APR means lower interest charges if you do have to revolve, or carry over, debt from one month to the next.
If you plan to use your credit card for cash advances (meaning you withdraw cash from the card at an ATM), you might face a higher APR for cash. That cash advance APR may kick in immediately — no matter how fast you pay off the withdrawal.
If you don't usually pay your bills promptly, you'll want to know about the card's grace period. It's the amount of time you have to pay off a new balance before finance charges are applied.
About a quarter of credit cards have an annual fee that must be paid no matter how often the card is used or how much interest is accrued. Rewards credit cards tend to come with annual fees, and you may decide the fee is worth the benefits.
Making the choice
The most responsible way to use a credit card is to pay off your balance each month — but stuff happens! So, look for credit cards with terms that will be acceptable if you do find yourself carrying over debt and incurring interest charges.
The best strategy is to get a mix of cards with different terms for different goals: paying everyday bills, taking care of emergencies, collecting frequent-flyer miles, and so on.
Sponsored
You're 5 minutes away from the best mortgage
Searching for your perfect mortgage shouldn't be hard.
Homewise is an online brokerage that will negotiate on your behalf with more than 30 big banks and other lenders, completely free, and it only takes five minutes to apply.
If you're in the market for a new mortgage, or if you're looking to refinance before interest rates rise again, go to Homewise now and answer a few simple questions to get started.