It comes down to the details
One misconception about travel rewards cards is that there are many restrictions. While that may have been the case in the past with some programs, just about every travel loyalty program now gives you a lot of flexibility.
When comparing cash-back to travel rewards credit cards, you need to look at the details and how they're relevant to your everyday spending. Let's say you charge $12,000 to your card every year with the following breakdown:
$1,500 - Travel
$6,000 - Groceries
$1,500 - Gas
$3,000 - Everything else
Now let's look at two popular credit cards and what their current offers are:
CIBC Aeroplan Visa Infinite Card
$139 annual fee - First year free
10,000 Aeroplan points when you make your first purchase
10,000 Aeroplan points and an Air Canada Buddy Pass when you spend $1,000 or more in the first four months of cardmembership
Free first checked bag on Air Canada for authorized users and up to eight companions
Comprehensive travel insurance
1.5 Aeroplan points per $1 spent on gas, groceries and Air Canada
One Aeroplan point per $1 spent on all other purchases
Since one Aeroplan point typically has a value of two cents, the 20,000 Aeroplan points welcome bonus is worth $400. With the Buddy Pass, you can typically get a value of $350. Then there's the free checked luggage. Bags would normally cost you $30 to $50 each way if you were to check them. That means a couple with this card could save $120 to $200 on just one round-trip flight.
Now let's not forget about the points earned from the annual spending. You would have earned 16,500 Aeroplan points, which has an estimated value of $330. That means the total first-year value is worth up to $1,280.
Scotia Momentum Visa Infinite Card
$120 annual fee - First year free
Earn 10% cash back on all purchases for the first three months (up to $2,000 in total purchases)
4% cash back on groceries and recurring payments
2% cash back on gas and daily transit
1% cash back on everything else
Comprehensive travel insurance
Mobile device insurance
The welcome bonus gives you $200 in cash back. Based on your regular spending, you'd earn an additional $295 in cash back for the year. That gives you a total of $495 cash back earned for the year.
If you were to go the cash-back card route, you would have earned $785 less than the travel rewards card.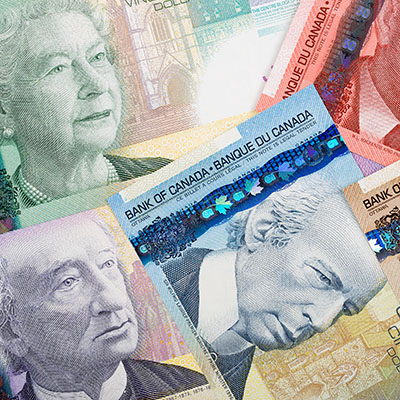 Good credit is important for your financial health, and Borrowell can help you take a turn for the better. Sign up for Borrowell to get your credit score and credit report for free!
Sign up
Every card and program is different
To be fair, the example above would not apply to everyone. Although you can easily get a value of around two cents per point with Aeroplan, that's not always the case. The redemption value could be lower for the route you're looking at. In addition, other travel loyalty programs have a lower base value for points and you wouldn't get the extra perks, such as free checked bags and a Buddy Pass.
When comparing travel rewards credit cards to cash-back rewards, you need to choose cards and programs that line up with your spending and travel preferences. Even though you may enjoy travel rewards, the current program and credit card that you're using may not be ideal. When this happens, you may not find your points as useful and be tempted to switch to a cash-back card instead. You need to occasionally analyze what's in your wallet and what your points are worth. Switching to a different program or credit card may still be more valuable than making a switch to a cash-back product.
It's more than the first-year benefits
Cash-back cardholders like to point out that the generous welcome bonuses that come with travel rewards cards are only available for the first year. Once your first anniversary date comes up, the value decreases significantly.
While that has some truth to it, you do need to factor in the additional benefits that come with the card. Depending on which travel card you get, it may come with free checked bags, airport lounge access, a NEXUS rebate, comprehensive travel insurance, and no foreign exchange fees. These extra perks could save you hundreds of dollars a year, which is more than what the annual fee is for most cards.
Some cash-back cards offer travel and mobile device insurance, but it's not that common. The argument could be made that cash-back cards are worth even less in the second year once you've maxed out the welcome bonus and annual fee rebate.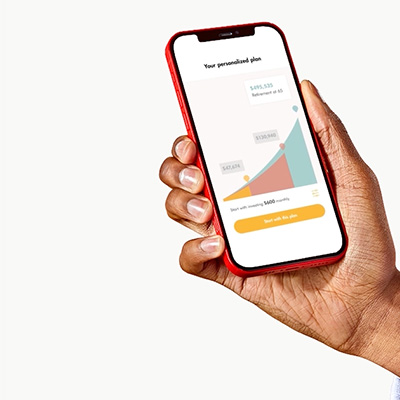 Get a $25 bonus when you open and fund your first Wealthsimple Investment account* (min. $500 initial deposit). Trade and Cash accounts are not eligible. Sign up now to take advantage of this special offer.
Get started
Choose what makes sense for you
There can be an emotional attachment when it comes to cash-back credit cards. When grocery and gas prices are on the rise, people will naturally look for a way to save. While a cash-back card that gives you an increased earn rate for groceries and gas could help, you might end up spending more on travel since you won't have any points to redeem later.
For some people, the decision between loyalty points and cash back comes down to mental accounting. Admittedly, it can be hard to keep track of different earn rates and perks. However, instead of thinking about your money in different buckets, think of the whole picture. If you're maximizing your points, travel rewards cards will give you more value than a cash-back credit card. That said, if you don't like to travel, it doesn't make sense to be collecting travel rewards, so go ahead and switch to a cash-back card.
Sponsored
You're 5 minutes away from the best mortgage
Searching for your perfect mortgage shouldn't be hard.
Homewise is an online brokerage that will negotiate on your behalf with more than 30 big banks and other lenders, completely free, and it only takes five minutes to apply.
If you're in the market for a new mortgage, or if you're looking to refinance before interest rates rise again, go to Homewise now and answer a few simple questions to get started.