Get the most out of your savings account
KOHO is a financial platform that provides no-fee spending and savings accounts with higher cash back perks and interest rates. It works just like a prepaid Mastercard that you can use online and in store — and you'll earn up to 5% cash back on your transactions.
Their platform helps you be mindful about your daily purchases through a connected budgeting app. On average, it could save you around 7% of whatever money you load into your account just by reducing your spending.
While your typical credit card can give you some cash back on your everyday purchases after a waiting period, KOHO gets you that cash back instantly and helps you earn interest on your entire account.
And unlike a credit card, KOHO pulls from the funds you put in your account, which means you're not tempted by credit limits to overspend.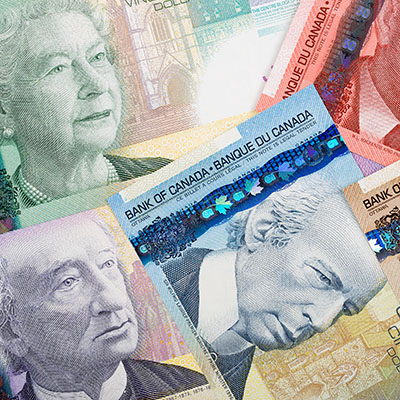 Good credit is important for your financial health, and Borrowell can help you take a turn for the better. Sign up for Borrowell to get your credit score and credit report for free!
Sign up
Put your money where it's valued
KOHO prioritizes empowering you on your financial journey. They make their products simple to use and update their app every three weeks to help you hit your financial targets using built-in features like RoundUps and Savings Goals.
Your KOHO account doesn't have any hidden fees. That means no monthly charge, no e-transfer fee, no upfront deposit requirements, no credit card interest rate and no ATM fee — so the money you save is yours to keep.
You'll earn 0.5% cash back on every purchase you make with KOHO and up to 5% cash back for partnered merchants like Indigo and Chef's Plate. You can also earn an extra 2% cash back on groceries, eating and drinking, and transportation with a KOHO premium account.
Make your money work for you
With all these perks and no minimum deposit required, signing up for KOHO is one of the easiest things you can do to improve your financial future.
When you set your paycheques to direct deposit into your KOHO account, you can earn 1.2% interest on your entire account balance. That's twice the national average, and all you have to do is opt in using the app.
Just look at the math: If you transferred $3,000 into a KOHO account and let it sit there for a year at their interest rate, you'd be getting back $432 as opposed to $108 from a big bank's high-interest savings account at .30%.
Not only is it easy to apply, but there are also no hard credit checks to worry about because the cards are pre-paid by you.
Any Canadian resident over the age of majority can apply, so trying KOHO is an easy, risk-free decision you can make today to help you save smarter.
Sponsored
Put your cash in the right place
One of Canada's highest-earning savings accounts, EQ Bank, will earn 1.50% interest on every dollar you save. That's 150 times better than a chequing account with a 0.01% annual percentage yield (APY).
Let's say you use your savings to create an emergency fund, which experts say should cover at least six months' worth of your regular expenses.
If you put $9,000 — enough to cover $1,500 a month for six months — into a high-interest account at 1.50%, you'll earn $135 in interest over the course of a year. And if you leave it in a regular chequing account at 0.01%? You'll make less than a dollar. Don't let your cash stagnate and try a high-interest savings account today.