They pay high interest
The obvious reason to get a HISA is for the high interest that they pay. For example, digital banks such as EQ Bank, Neo Financial, and Oaken Financial currently offer HISAs that pay 1.65% to 1.80% interest. While that may not seem like a lot, daily savings accounts typically pay next to nothing. Even then, you may be required to keep a minimum amount in the account before you start earning interest.
More financial institutions have started introducing their own HISAs, however, their interest rates are typically lower, around .30% to .50%. When signing up for a high-interest savings account, watch for promotions such as an increased interest rate for three months on new deposits. Some savvy customers will constantly shuffle their money around from one bank or credit union to another to maximise their returns.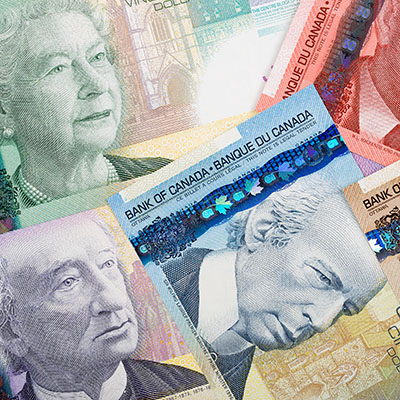 Good credit is important for your financial health, and Borrowell can help you take a turn for the better. Sign up for Borrowell to get your credit score and credit report for free!
Sign up
There are typically no fees
The other reason it's worth signing up for a HISA with a digital bank is that there are typically no monthly fees or minimum balance requirements. In addition, you'll often get unlimited transactions, which include free Interac e-Transfers. If you normally make a lot of transactions, this can significantly reduce the fees you pay for your banking.
With savings accounts, many traditional banks no longer charge a monthly fee, but you may have a limited number of transactions unless you keep a minimum balance.
Unfortunately, Canadians are all too familiar with banking fees. High-interest savings accounts are a welcome role reversal, where banks are paying you for the privilege of holding your money.
You can easily transfer funds
Whether you opt for a HISA with a digital bank, traditional bank or credit union, accessing your money is surprisingly easy. You can link your HISA directly to your bank accounts and transfer money as needed. That said, these types of transfers can sometimes take up to two business days to complete.
If you need access to cash immediately, you could take advantage of the free e-Transfers. Alternatively, a few digital banks, such as Simplii and Tangerine offer debit cards so you can withdraw funds from ATMs.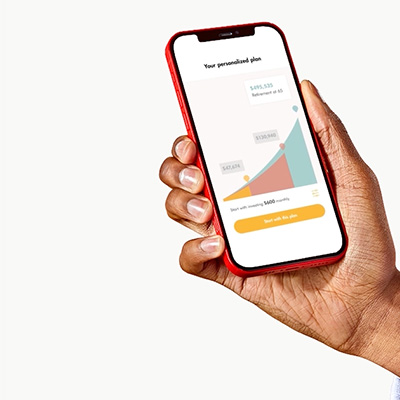 Get a $25 bonus when you open and fund your first Wealthsimple Investment account* (min. $500 initial deposit). Trade and Cash accounts are not eligible. Sign up now to take advantage of this special offer.
Get started
It's a good place to hold your cash
A HISA is an ideal place to hold cash if you have short-term goals or are unsure what to do with your money right now.
A high-interest savings account might be a good place to:
When you have short-term goals, keeping your money safe is essential. That's why a HISA is the best place to put your money. That said, rates for Guaranteed Investment Certificates have climbed as of late. Purchasing a GIC with a term that lines up with your investment timeline is another option to earn interest.
Your money is insured
If you open a HISA with a Canada Deposit Insurance Corporation (CDIC) member, your deposits are insured for up to $100,000 per eligible account. That means if your financial institution were to ever fail, you'd be able to get your money back in just a few days, thanks to CDIC insurance.
Eligible accounts include deposits held:
In one name
In more than one name (joint accounts)
In a Registered Retirement Savings Plan (RRSP)
In a Registered Retirement Income Fund (RRIF)
In a Tax-Free Savings Account (TFSA)
In a Registered Education Savings Plan (RESP)
In a Registered Disability Savings Plan (RDSP)
In a trust
That means you could have up to $800,000 in coverage for various accounts at a single bank. You could open up accounts at another financial institution if you need more coverage.
If you bank at a credit union, your deposits would also have insurance. The insurance coverage would fall under the regulatory authority overseeing the credit union in the province or territory you reside in.
They're easy to set up
Many people don't realize that setting up a HISA can be incredibly easy. To open an account online, you typically need the following requirements:
You must be a Canadian resident
You must be the age of majority in the province or territory in which you reside
You have a Social Insurance Number
You have an email address
Setting up your account is often done online and only takes a few minutes. You'll likely also need to provide a photo ID and your mobile device number to confirm your identity.
Once your account is opened, you can link any external bank accounts by following the instructions in your account. It should only take a few days, so you'll be set up in no time.
Sponsored
Put your cash in the right place
One of Canada's highest-earning savings accounts, EQ Bank, will earn 1.50% interest on every dollar you save. That's 150 times better than a chequing account with a 0.01% annual percentage yield (APY).
Let's say you use your savings to create an emergency fund, which experts say should cover at least six months' worth of your regular expenses.
If you put $9,000 — enough to cover $1,500 a month for six months — into a high-interest account at 1.50%, you'll earn $135 in interest over the course of a year. And if you leave it in a regular chequing account at 0.01%? You'll make less than a dollar. Don't let your cash stagnate and try a high-interest savings account today.