High-interest accounts might offer better rates, but they typically require you to split off funds from your chequing account — and transferring funds can get old.
If you want a flexible middle-ground account where you can earn 1.2% interest on every dollar you save and earn cash back whenever you use your debit card, take a look at the (totally free) KOHO Save account.
Maximize your annual savings KOHO Save combines the convenience of a chequing account and the perks of a high-interest savings account, with no monthly fees or minimum balance.
Every time you spend using your KOHO card you'll earn 0.5% cash back, and for every dollar in your account you'll earn 1.2% interest.
The interest you earn is calculated daily and paid out directly to your account every month.
Many high-interest accounts offer teaser rates that drop after a few months, but KOHO Save's interest rate doesn't ever expire, and the same rate is available to every single KOHO customer.
That's it. No catch, just free money piling up through savings and cash back.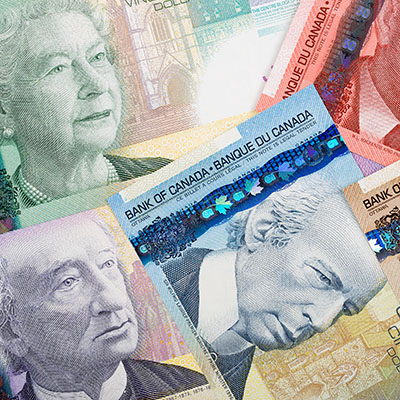 Good credit is important for your financial health, and Borrowell can help you take a turn for the better. Sign up for Borrowell to get your credit score and credit report for free!
Sign up
How to start earning free money today If you already have a KOHO account, just opt into the KOHO Save feature by following the prompt in your mobile app and entering your SIN for tax purposes only.
You'll still be able to access the funds in your account like you normally do — only now you'll earn 1.2% interest on your entire balance.
If you're not currently a KOHO user, it only takes a few minutes to sign up for a free KOHO account and instantly create a KOHO Save account as well.
Saving shouldn't be complicated, and it definitely shouldn't cost you anything. So keep things simple with a KOHO Save account and start earning free money today.
Sponsored
Put your cash in the right place
One of Canada's highest-earning savings accounts, EQ Bank, will earn 1.50% interest on every dollar you save. That's 150 times better than a chequing account with a 0.01% annual percentage yield (APY).
Let's say you use your savings to create an emergency fund, which experts say should cover at least six months' worth of your regular expenses.
If you put $9,000 — enough to cover $1,500 a month for six months — into a high-interest account at 1.50%, you'll earn $135 in interest over the course of a year. And if you leave it in a regular chequing account at 0.01%? You'll make less than a dollar. Don't let your cash stagnate and try a high-interest savings account today.