How far can it go?
A common concern for drivers during winter is the range of electric vehicles. "Range loss" happens when temperatures are too cold or hot for the battery to be used efficiently, meaning it can't go as far on the same charge. The amount of loss you experience will vary depending on the brand.
According to a study by Recurrent, electric vehicles can lose up to 35% of their range in cold weather. This means you may need to charge your vehicle more frequently in the winter, which can end up costing you more.
This is a bigger issue for older models, which can travel a maximum of 100 to 200 kilometres with a full battery. Fortunately newer models have average ranges of 300 to 500 kilometres, says Novak.
He recommends driving a vehicle with a range that is double the distance you need for your regular commutes.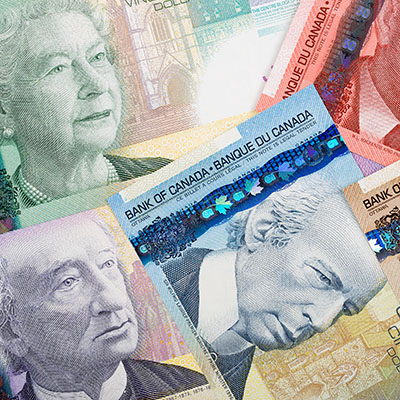 Good credit is important for your financial health, and Borrowell can help you take a turn for the better. Sign up for Borrowell to get your credit score and credit report for free!
Sign up
Charging costs
Electric vehicles are known for having hidden costs and fees, like the cost of installing a wall charger. They are divided into levels one, two and three, which have different speeds. The average cost of a level one charger (the slowest charger) is about $500, not including installation and other expenses.
Public charging stations are an alternative for powering your vehicle. Most stations have level two chargers available for free, but some may charge for use.
How much you'll spend on electricity will differ depending on the model. According to BC Hydro, a Tesla Model S Plaid driving 20,000 kilometres a year will cost $41 a month to charge, if all charging is done at home. The same distance would cost over $200 a month for a gas-powered BMW 5 Series 530i XDrive.
Michael Bettencourt, an automotive writer, owned a 2012 Nissan Leaf for five years and a gas-powered Pontiac Vibe. The Leaf cost Bettencourt an average of $25 to $35 a month on electricity. Meanwhile, the Vibe costs Bettencourt $200 to $300 a month in gas for every 1,000 kilometres driven.
Less maintenance required
While the sticker cost and the charging costs may be a deterrent, an EV can save you money on maintenance.
Brian Early, an Oshawa-based mechanic with over a decade of experience, measures maintenance by how far a vehicle is driven in its lifetime.
"A large number of our regular clients reach well into the 200,000-kilometre range before replacing their [gas] vehicles," Early said.
Gas-powered vehicles will require maintenance after a certain period of time or distance driven. A basic oil change will cost $80 to $100 and the frequency will depend on the brand, Early says.
Early estimates that the typical gas-powered car will cost $400 to $800 annually for maintenance.
Oil changes aren't necessary for EVs since they have less internal parts. However, there are also EV costs that don't apply for a gas-powered car. Bettencourt recalls an annual battery check for his Leaf being covered by warranty for the first few years, and then costing about $100 afterwards.
Yet, the Leaf was still the "lowest maintenance on any vehicle I've ever owned," Bettencourt says.
However, many mechanics can't or are unwilling to work on electric vehicles due to a lack of training and the high cost of working with manufacturers like Tesla, Early said. Even if your EV works fine most of the time, it could be tougher to get help when an issue pops up.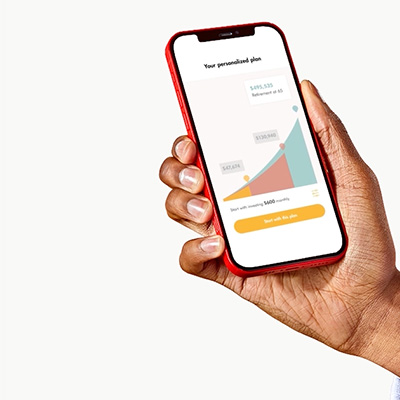 Get a $25 bonus when you open and fund your first Wealthsimple Investment account* (min. $500 initial deposit). Trade and Cash accounts are not eligible. Sign up now to take advantage of this special offer.
Get started
The importance and expense of winter tires
For electric vehicles, winter tires present a bit of a contradiction for performance.
Electric vehicles have specialized tires called low-rolling resistance tires, which are designed to require less energy to spin. These tires can make driving through snowy and icy conditions difficult.
For a gas-powered car, the cost of winter tires can vary but expect to spend around $200 for one winter tire and $1,000 for a full set of four. A premium EV, like a Tesla, can also set you back much more for tires. A set for the Tesla Model 3 is available on the company website for $2,860.
While winter tires for EVs may be more expensive, Novak says there is a built-in benefit that makes EVs safer for winter driving. The weight of the batteries (located under the passenger compartment) adds a low center of gravity, which helps driving in icy conditions.
"You'd be surprised at how safe you feel given the weight distribution and the extra plantedness," Novak said.
For Novak, electric vehicles are nowhere near as depleted in cold weather as the public thinks, largely in part to continual improvements many manufacturers implement.
"It's not a technical problem, it's a thinking problem," Novak says. "We have far too many misconceptions and old ideas."
Sponsored
You're 5 minutes away from the best mortgage
Searching for your perfect mortgage shouldn't be hard.
Homewise is an online brokerage that will negotiate on your behalf with more than 30 big banks and other lenders, completely free, and it only takes five minutes to apply.
If you're in the market for a new mortgage, or if you're looking to refinance before interest rates rise again, go to Homewise now and answer a few simple questions to get started.