How it works
Checking your home's value on Properly is simple. Just type in your address, fill in some info about your home's size and style, and you're done. (Note that if you're in Toronto, only condominium valuations are available at this time.)
You'll get instant access to your ProperPrice™ report, which gives you an estimate for your home as well as detailed information on recent home sales in your area.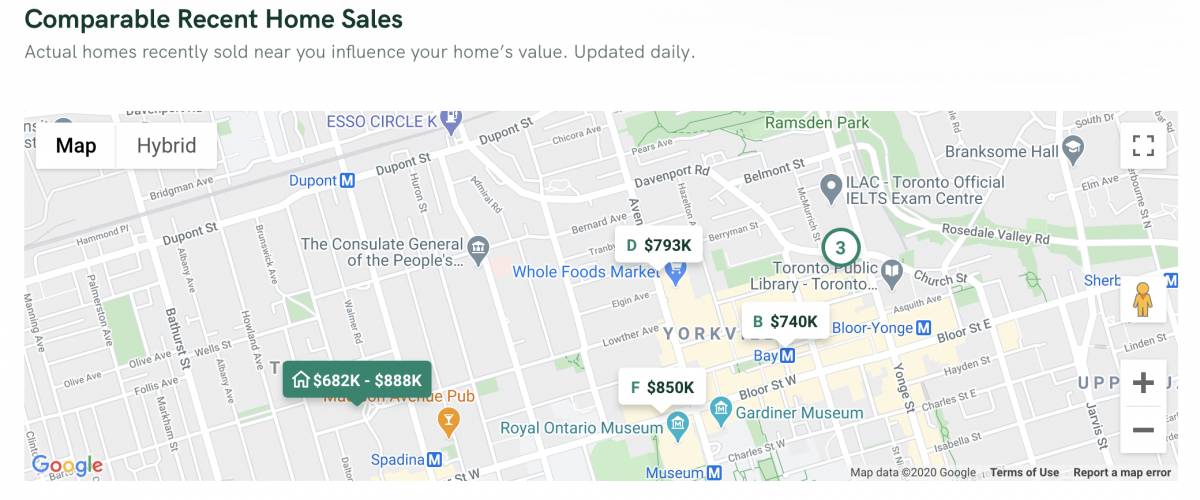 Properly will also show you a breakdown of local market trends, so you can get a sense of how much above or below the listing price properties in your neighbourhood typically sell for.
Upgrade to your dream home with Properly's help
If you decide you want to sell, Properly can help you purchase your next home without the usual stress of listing the property you live in first.
With Properly you can unlock equity in your current home using a guaranteed backup offer. A guaranteed backup offer allows you to secure financing for a new home from your bank before your old place is even listed.
Properly will then help you tour properties until you find the home of your dreams, and negotiate a winning offer for you using your unlocked equity.
Your current home won't go on the market until you've moved out, so you won't have to deal with any annoying showings or open houses while you're packing things up.
And if for some reason your old home doesn't sell within 90 days of being listed, Properly will buy it themselves at their guaranteed backup offer price.
Know where you stand
Whether or not you're planning to sell your current property, finding out where you stand with a free home valuation is a smart idea.